A romantic 10 days honeymoon package to Egypt. Visit the great Pyramids and amazing Sphinx with Luxury Nile cruise in Luxor and Aswan.
Day 1: Arrival to Cairo
Arrival to Cairo airport, Upon your arrival you will find our representative waiting you with the sign of Ramses tours, then you will be transferred by A/C car to your hotel. Overnight in Cairo.
Day 2: Cairo Tour
Breakfast. Start your tour visiting the Egyptian Museum of antiquities. On display is rare collection of 5000 years of art the largest most precious collection of Egyptian art in the world. Including an exhibit dedicated to the Tutankhamen collection of treasures, gold, and jewelry. Visit the Great Pyramids – Cheops, Chephren & Mykerions & Sphinx.
Back to the hotel & overnight in Cairo.
Day 3: Hotel in Aswan
Breakfast. Transfer to take the flight to Aswan. Arrival to Aswan and transfer to the hotel. Check in. Overnight in Aswan.
Day 4: Nile Cruise
Breakfast.
(Optional not included) Departure to visit the Temple of Abu Simbel, The colossal Temple of Abu Simbel built by Ramses II (XIXth. Dynasty) and lately saved from inundation of the Nile waters in among the glories of ancient Egyptian monuments. The temples were built out of a sandstone rock cliff, and representation of the deities to which each was dedicated is carved on its huge façade.
Nearby, also saved, lies the small Temple of the King's wife Nefertari, dedicated to the goddess Hathor. Back to Aswan.
Transfer to visit the High Dam and the Philae Temple. Transfer to the Cruise. Boarding. Lunch on board Sail to Kom Ombo. Afternoon Tea. Visit the Temple shared by the two gods Sobek and Haroeris. Sail to Edfu. Dinner on board. Overnight in Edfu.
Day 5: Cruise
Breakfast on board. Visit The Temple of Horus in Edfu. Cross the lock. Sail to Luxor. Afternoon Tea. Dinner on board & Galabya party. Overnight in Cruise.
Day 6: Cruise
Breakfast on board. Cross to the West Bank to visit the Valley of the Kings, the Temple of Hatshepsut and the Colossi of Memnon Excursion to the Necropolis of Thebes, drive to the Valley of Kings. Overnight in Luxor.
Day 7: Cruise – Cairo
Breakfast on board. Disembarkation.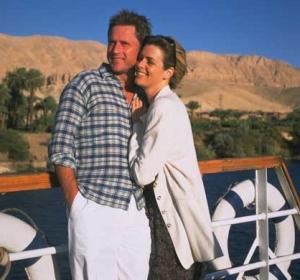 (Optional) Hot Balloon: Should you want to make your stay in Luxor an unforgettable. Drifting peacefully over the Valley of King, Valley of the Queens and the Mountain on the Nobles.
The flight is approximately 30:45 minutes depend on the weather
East Bank to visit the Karnak and Luxor Temple. Transfer to take the flight to Cairo. Arrival and thransfer to the hotel. Overnight in Cairo.
Day 8: Alexandria
Our tour guide will pick you up from your hotel to start your tour to Alexandria. Start the tour with the library of Alexandria; the biggest library in the world – now with 8 million books. Visit it's open court and free museums.
Note: Alexandria Library is closed on Fridays and on every public holiday. To enter the reading area you will need to purchase an extra ticket.
Then visit the Site of the Lighthouse; one of the Seven Wonders of the Ancient World on which now stands the castle of Qaitbey. Visit the royal gardens of King Farouk (the last king in the history of Egypt) and see the royal palaces of Haramlek and Salamlek as well as the royal beaches of the queens. Continue your tour by visiting the prettiest and biggest mosque in the city: the Abbo Elabbas Mosque, as well as the memorial of the Unknown Soldier of Alexandria and the statue of Alexander the Great.
You can then stop for lunch (Optional) before visiting the church of St. Mark – the oldest church in Africa before driving along the Cornish (30 km) to see the whole city of Alexandria from the sea side which includes the old harbor of Alexandria where we found 7000 monuments underwater. Stop over the famous bridge of Stanley – the modern landmark of modern Alexandria, before visiting the old downtown of Alexandria and walking through the old city-center of Alexandria: built by Alexander the great. Travel in comfort back to your hotel.
Alexandria has so much to see, feel, eat and buy so if you have time and want to add more to your itinerary – just let us know what you are interested in and we will arrange it for you at the cost price – no profit to us.
Overnight stay in Alexandria.
Day 9: Cairo
Breakfast. Transfer to Cairo by an A/C car. Arrival and transfer to your hotel.
(Optional) Visit the Step Pyramids of Zoser, the world's oldest major stone structure. It was built in the 3rd Dynasty (around 2630 BC) for King Djoser.
After that transfer to Memphis which was founded by King Menes, and was the capital of Old Egypt during the Old Kingdom, it was considered to be a center of rule and culture for over 3000 years the first capital of Egypt, and see the Statue of Ramses II. On your way to the south you will visit the Red Pyramid and Bent Pyramid at Dahshur.
(Optional) Evening trip to attend the Sound & Light show in the Pyramids area.
Overnight in Cairo.
Day 10: Cairo- Departure
Breakfast at the hotel our representative will transfer you to the airport and assist you at the airport through final departure formalities.
10 Days Honeymoon Tour Package in Egypt Includes:
4 Nights hotel accommodation in Cairo on bed and breakfast basis.
1 Night hotel accommodation in Alexandria on bed and breakfast basis.
1 Night hotel accommodation in Aswan on bed and breakfast basis.
3 Nights on Cruise board (Aswan & Luxor) full board (sightseeing included).
All transfers in Cairo, Alexandria, Luxor and Aswan.
1 Day tour in Cairo visiting the Pyramids, Sphinx, Egyptian.
1 Day tour in Alexandria.
All your tours and excursions are by an A/C vehicle.
Expert tour guide.
All your visits include entrance fees.
Our prices include all taxes and services.
Domestic flights: Cairo / Aswan & Luxor / Cairo.
Transfer by an A/C car: Cairo / Alexandria / Cairo.
10 Days Honeymoon Tour Package in Egypt Excludes:
Visa Entry for Egypt (We can provide you with your visa upon arrival at your request).
International Flights.
Personal items.
Tipping.
Hotels / Nile Cruise: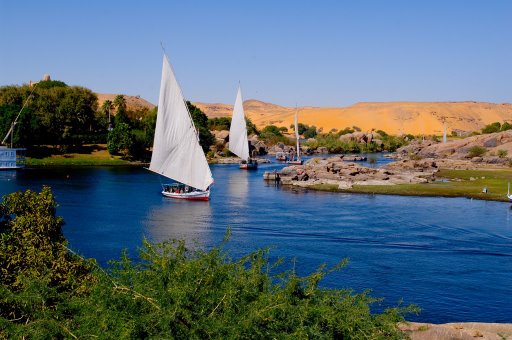 Accommodation Plan 5 stars: Le Meridien Pyramids Hotel- Nile cruises: MS Amarco, Ms Semiramis , MS World, MS Domina Prestige Emilio, MS Radamis 2, MS Nile Dolphin & MS Esadora- Tolip Hotel, Alexandria-Helnan Hotel, Aswan.
Accommodation Plan Luxury:
Fairmont Nile City Hotel Cairo or Mena House, Blue Shadow, MS Amwaj Nile Cruise, MS Nile Goddess, Sonesta Cruises, MS Nile Premium, MS Jaz Legacy, MS Crown Jubilee- Mediterranean Azur Hotel, Alexandria, Helnan Palestine Alexandria- Mövenpick Aswan Resort – Sofitel Legend Old Cataract 50$ extra per person per night.
Tour Prices:
Honeymoon Tour Package in Egypt
Accommodation Plan (A) 5 stars:
Cairo: Le Méridien – Steigenberger Pyramids- Ramses Hilton- Helnan – Pyramisa
Luxor: Steigenberger Nile.
Nile cruises: MS Emilio, MS Radamis, MS Princess, MS Sara
| | 3 Stars | 4 Stars | 5 Stars |
| --- | --- | --- | --- |
| Price per person in DBL or TRPL Room | 1150 $ | 1180 $ | 1500 $ |
| Solo traveler | NA $ | NA $ | NA $ |
| Christmas & Easter – DBL or TRPL Room | 1380 $ | 1416 $ | 1800 $ |
| Christmas & Easter – Solo Traveler | NA $ | NA $ | NA $ |
Accommodation Plan (B) Luxury:
Cairo: Kempinski – Fairmont Cairo – Hilton Curnrad -Marriott Sheraton- Hilton Golf pyramids
Luxor: Hilton – Sonesta St. George.
Nile Cruises: MS Amwaj Nile Cruise, MS Nile Premium, MS Bule shadow, MS Jaz Jubilee, Crown Emperor, Steigenberger.
| | All year round | Christmas and Easter |
| --- | --- | --- |
| Price per person in dbl room | 1900 $ | 2400 $ |
| Solo traveller | NA $ | NA $ |
Ultimate Luxury:
Cairo: Four Seasons -Marriott Mena House – Kempinski Nile Deluxe – Fairmont Nile Premium – Hyatt Regency
Luxor: Sofitel Winter Palace.
Nile cruises: Sanctuary Sun Boat – Oberoi Cruises – Movenpick Royal Cruises – Sonesta Cruises – Le Fayan – Ms Farah -MS Acamar
| | All year round | Christmas and Easter |
| --- | --- | --- |
| Price per person in dbl room | 3700 $ | 4200 $ |