Alexandria tours, Tours in Alexandria & Alexandria day tours
Alexandria tours, Alexandria day tours & Alexandria sightseeing tours
---
Alexandria Airport Transfers
If you are arriving in , you need airport transfer from airport to your hotel in , or any destination in , book your Airport Transfers
Alexandria Travel Packages
---
Alexandria Trips from port
---
Things to do in Alexandria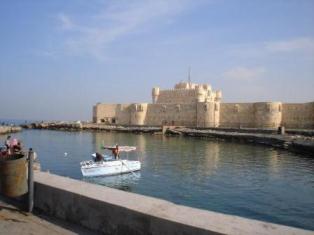 We are offering a variety day tours in so you can visit its famous attractions as follow ; full day or half day excursions, by night excursions, Alexandria by boat trip including Bibliotheca , you can enjoy also the Catacombs of Kom el Shoqafa , King Farouk Palace , National Museum , Roman Amphitheatre , its excavations and many other attractions
Also we are offering also a variety of day trips from Alexandria to Cairo to tour its famous attraction like the pyramids or the Egyptian museum by car or train, day trip to El Alamein to see 2nd world war museum, day tour to Rosetta or Rashid where we found the famous Rosetta stone which is in British museum now.
Alexandria shopping tours
Down town market

Enjoy a walk in our Traditional market in down town near Sofitel Cecil hotel for clothing, textiles, souvenirs, and Jewely
Jewelery Market

Market Tour Famous street market full of jewelry shop
Green plaza market

Modern market like European markets
Alexandria Night Excursions
Enjoy our discos, or night clubs in most hotels Enjoy walk by sea side at evening or by Stanley bridge for example so pretty
Opera hours show tour. Special library show.
Alexandria Custom Trips
With Ramses Tours, you can create custom excursions and have your customized tour in exactly as you have in mind. We are limited only by your imagination. Feel free to send us all the details or things you wished to do in and our tour operators will provide you with custom trip to match with your imagination. Custom Tours
Alexandria Attractions & Alexandria sightseeing tours
Mediterranean Beaches
The new library
Catacombs of Kom el Shoqafa
King Farouk Palace
National Museum
Roman Amphitheatre , its excavations
Deir Mar Mina (St. Mina Monastery)
Cisterns
Stanley Bridge
El-Salamlek Palace
Anfushi Tombs
Graeco-Roman Museum
Mustafa Kamel Necropolis
Chatby Tombs
Qaitbey castle
Pompey's Pillar
Corniche walk
Alexandria Accommodation
You can enjoy your stay with us in during your tour in Nile River hotels. Ramses tours has a range of hotels that you can choose whether down town or near attractions.
---
---
---
Restaurants in Alexandria
You cannot visit without experiencing a sea food restaurant and get to experience the true spirit of our pretty city.
Ramses Tours highly recommends that you try sea food restaurants.
Sea food Restaurants recommended you can enjoy in your day trips:
Fish market restaurant
Sofitel Cecil restaurant
Four season restaurant
Mohamed Ahmed restaurant ( Typical traditional food)
Alexandria Travel Tips
Egypt is a safe destination. Crime nearly does not exist.
Comfortable walking shoes, hat sunscreen are recommended the sequences of visits may vary however all tour features and inclusions will remain unchanged
Conservative attire is recommended when going ashore on this tour.
Within the museums there are 30 to 40 marble steps leading from the ground floor upstairs
At the museum guests must go two security checks before entering. There is an elevator in the museum, but at times it's not in operation. However museum personal help carry confined and assistance requiring visitors upstairs.
Inside tombs it is not recommended for persons suffering from claustrophobia, breathing, knee or back problems .only 15 persons are allowed in a time inside very narrow , low ceiling corridor where not only they stoop, at times they have to bend their knees as well and the main chamber of the pyramid is totally empty . it is very humid , dark inside .
Many vendors sell all sorts of souvenir what is being sold as papyrus at extremely cheap prices are noting but painted banana leaves.
Camera, videos at all sites visited have no entrance fess but any professional video is allowed
---
Why book with Ramses tours in Alexandria
Why should you book with Ramses tours
Alexandria Tour Guide
With Ramses travel you? can pick your guide. check our tour guide list ( Tour guides)
Safety in Alexandria
Ramses tours provide you with helpful information about Safety in Egypt