Luxor Tours, Tours in Luxor & Luxor day Tours
Luxor tours, Tours in Luxor & Luxor day tours
Luxor travel page content
Things to do in Luxor, sightseeing tours, accommodation,? Day trips, Nile cruises,? tour packages & custom tours.
Luxor city tours, Luxor day tours & Luxor city tours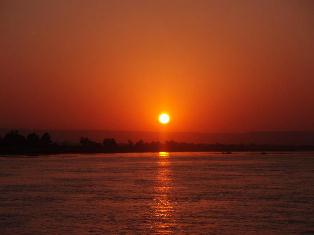 Are you Looking to tour Luxor or to plan some day tours? or Nile cruises ?
Luxor is an open museum of temples, monuments and it was the ancient capital of Egypt during ancient Egyptian time. We can say that Luxor is the heart of the ancient Egyptian history, We have more than 50% of the Monuments of the whole world with most popular tours you can do like the temple of Luxor, temple of karnak and many other attractions that you can visit.
Luxor Tours & Luxor day tours
---
---
---
---
---
---
---
---
Luxor Airport Transfers
If you are arriving in Luxor, you need airport transfer from airport to your hotel.
book your our Luxor Airport Transfers
Luxor Travel Packages
Browse through our most common travel packages :
---
Luxor tours from Safaga, Luxor day tours from Safaga
---
---
Things to do in Luxor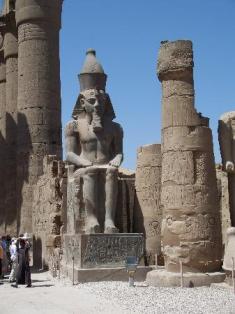 Luxor is the second popular city in Egypt, it offers 1/3 of the world heritage monuments. It is included in almost 90% of any tour program to visit Egypt. when you browse our Egypt budget tours and luxury tours, you will find many options that offer to take you to Luxor.
Luxor is divided mainly into two parts : the East Bank (which refers to the location from the Nile River). This area includes some major temple and museum sites as well as the down town and various hotels, restaurants and train stations. The West Bank is where you get to visit pharaoh tombs & necropolises, including valley of the kings & valley of the queens.
Luxor shopping tours
Market tour
Traditional typical market for Spices, textiles, souvenirs, Nubian baskets, jewelry, and clothing
Luxor Custom Tours
With Ramses Tours, you can create custom trips Luxor Custom Tours
Luxor Attractions & Luxor sightseeing tours
Luxor Temple
Karnak Temple
National Museum
Valley of the Kings
Valley of the Queens
Deir Elbahary Hatshepsut Temple
Deir Al Medina temple
Edfu Temple
Mummification Museum
Ramesseum Temple
Temple of Abydos
Temple of Dendara
Temple of Medinat Habu
Tombs of the Nobles
---
Luxor accommodation & Hotels
You can enjoy your stay with us in Nile River hotels. Ramses tours has a range of hotels that you can choose whether down town or near attractions.
Restaurants in Luxor
El Sahabi Lane Restaurant & Aladin Cafe
JJ's Bar & Restaurant
The Kings Head
Oasis Cafe
King Tut
Luxor Night Life
Luxor has several activities you can do at night you can enjoy by night city tour with Corniche al-Nil Walk along the promenade . The view of the Nile at night with surrounding cafes and docked cruises is really a wonderful thing to see. Luxor traditonal market at night has a lot to offer also.
Sound & Light show can be in 2 places
Edfu Sound and Light Show .
Sound and Light Show – karnak temple.

Luxor Travel Tips
Egypt is a safe destination. Crime nearly does not exist.
Comfortable walking shoes, hat sunscreen are recommended the sequences of visits may vary however all tour features and inclusions will remain unchanged
---
Why book with Ramses tours in Luxor
Why should you book with Ramses tours
Luxor Tour Guide
With Ramses tours u can pick your tour guide. check our Aswan tour guide list (Tour guides)
Safety in Luxor
Ramses tours provide you with helpful information about Safety in Egypt