Egypt Luxury Tours, Luxury Egypt packages & Luxury Egypt vacations
Egypt Luxury Tours, Luxury Egypt packages & Luxury Egypt vacations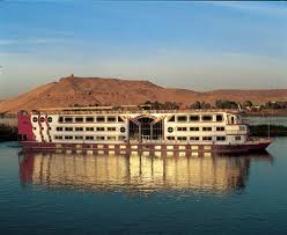 Egypt Luxury Tours are for travellers who want only the best. Our team of tour operators will make sure that your Egypt Luxury Tour is being carried on the way you desire , and as luxurious as you wish. Simply let us indulge you in your Egypt luxury tour.Let your imagination go as far as you wish, because simply we have no limitation and we will never fail to provide you with your Egypt luxury tour.
Ramses tours will manage to make it happen, enjoy a luxury nile cruise vacation, or a hot air balloon to explore Luxor from the sky, or scuba dive in sharm el sheikh and enjoy a luxurious hotel stay
Every member of Ramses tours crew will always make sure that you are enjoying your time in the ultimate possible way. Indulge yourself , enjoy being treated as VIP person, enjoy in depth our cultural touring with the most professional Egyptologists, stay in the top rooms in Egypt luxury hotels.
12 Days Luxury Dahabiya Cruise package, Enjoy luxury Dahabiya and explore Egypt through the Nile, our tour offer you a luxurious holiday to Egypt with a 5 star luxuries Dahabiya, Sonesta Dahabiya Nile Cruise.
Egypt Luxury Tours Packages
Egypt luxury Nile cruise 10 days
Luxury Dahabiya Cruise package