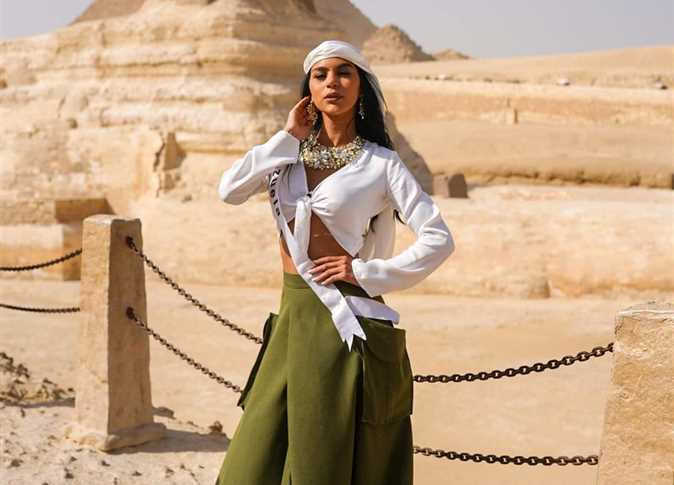 Embark on an unforgettable journey through time with our 4 Days Cairo & Luxor Tour Package. Immerse yourself in the ancient wonders of Egypt as you explore iconic landmarks in Cairo and Luxor. From the awe-inspiring Pyramids of Giza and the mystical Sphinx to the fascinating Egyptian Museum, and from the magnificent temples of Luxor to the tranquil beauty of the Nile, this tour offers a perfect blend of history, culture, and natural beauty. Book now and get ready for an enchanting adventure with instant confirmation!
Overview:
Discover the treasures of Egypt on this carefully crafted 4-day tour that takes you to two of the country's most captivating cities: Cairo and Luxor. With our expert guides, you will delve into the rich history of ancient Egypt, marvel at monumental structures, and explore fascinating archaeological sites. From the bustling streets of Cairo to the tranquil banks of the Nile in Luxor, each day will be filled with unforgettable experiences and extraordinary discoveries. Immerse yourself in the splendor of the past as you witness the remnants of an extraordinary civilization.
Highlights:
Marvel at the Great Pyramids of Giza, one of the Seven Wonders of the Ancient World.
Stand in awe before the enigmatic Sphinx and unravel its secrets.
Explore the world-renowned Egyptian Museum, home to a vast collection of ancient artifacts, including the treasures of Tutankhamen.
Visit the historical sites of Luxor, including the Temple of Karnak and the Valley of the Kings.
Cruise along the tranquil Nile River, enjoying stunning views and relaxing moments.
Experience the vibrant culture and warm hospitality of Egypt.
Advantages:
Expertly crafted itinerary that covers the must-see attractions in Cairo and Luxor.
Professional and knowledgeable guides who bring ancient history to life.
Comfortable accommodation in well-selected hotels.
Hassle-free travel with airport transfers and transportation included.
Small group tours for a personalized and immersive experience.
Flexibility to customize the tour to suit your preferences.
Itinerary:
Day 1: Arrival in Cairo
Upon your arrival at Cairo airport, You will then be transferred to your hotel in an air-conditioned car. Enjoy your overnight stay in Cairo.
Day 2: Explore the Great Pyramids and Egyptian Museum
After breakfast, begin your tour by visiting the Egyptian Museum of Antiquities. This museum houses a rare collection of art spanning 5,000 years, including over 250,000 genuine artifacts. Don't miss the exhibit dedicated to the treasures of Tutankhamen, which remained untouched in his tomb for over 3,500 years.
Next, visit the Great Pyramids of Giza, including the impressive structures of Cheops, Chephren, and Mykerions. The sheer size and grandeur of these pyramids are awe-inspiring. Get up close to the Sphinx, a massive funeral complex featuring the iconic lion body and the face of King Chephren. At the end of the day, we will transfer you back to your hotel.
(Optional) In the evening, you have the opportunity to attend the Sound & Light show in the Pyramids area for a captivating multimedia experience. Enjoy your overnight stay in Cairo.
Day 3: Luxor Day Tour by Flight
After breakfast, we will transfer you to the domestic airport for your flight to Luxor. Upon arrival, our representative will meet you and your full-day tour of Luxor's West Bank will begin. Explore the Valley of the Kings, where the tombs of various dynasties are located, including the magnificent Temple of Deir El Bahari. Marvel at the Colossi of Memnon, two colossal statues of Amenophis III.
Next, visit the Temple of Queen Hatshepsut, an impressive structure dedicated to one of Egypt's most powerful female pharaohs. Cross the Nile River to the East Bank and visit the Karnak Temple, a vast complex of temples built over different reigns. Explore the Luxor Temple, known for its courtyard and the granite statues of Ramses the Great. After the tour, you will be transferred to the domestic airport for your flight back to Cairo. Upon arrival, you will be transferred to your hotel for an overnight stay.
Day 4: Departure
After breakfast at the hotel, our representative will assist you with the final departure formalities at the airport. Depart with cherished memories of your trip to Egypt.
Inclusions:
Airport transfers with assistance.
Domestic flights (Cairo to Luxor, Luxor to Cairo).
Accommodation in well-appointed hotels.
Guided tours with professional Egyptologist guides.
Entrance fees to all attractions mentioned in the itinerary.
Meals as specified in the itinerary (breakfast daily).
Transportation in air-conditioned vehicles.
Exclusions:
International flights to and from Egypt.
Visa fees and travel insurance.
Optional tours and activities.
Meals not mentioned in the itinerary.
Personal expenses and gratuities.
Pricing:
Accommodation Plan (A) 5 stars:
Cairo:Le Méridien – Steigenberger Pyramids- Ramses Hilton- Helnan – Barcelo Pyramids- Pyramisa
Luxor: Steigenberger Nile.
Nile cruises: MS Emilio, MS Radamis, MS Princess, MS Sara
| | 3 Stars | 4 Stars | 5 Stars |
| --- | --- | --- | --- |
| Price per person in DBL or TRPL Room | 740 $ | 770 $ | 800 $ |
| Solo traveler | 1130 $ | 1170 $ | 1210 $ |
| Christmas & Easter – DBL or TRPL Room | 800 $ | 835 $ | 865 $ |
| Christmas & Easter – Solo Traveler | 1210 $ | 1255 $ | 1300 $ |
Accommodation Plan (B) Luxury:
Cairo: Kempinski – Fairmont Cairo – Hilton Curnrad -Marriott Sheraton- Hilton Golf pyramids
Luxor: Hilton – Sonesta St. George.
Nile Cruises: MS Amwaj Nile Cruise, MS Nile Premium, MS Bule shadow, MS Jaz Jubilee, Crown Emperor, Steigenberger.
| | All year round | Christmas and Easter |
| --- | --- | --- |
| Price per person in dbl room | 1050 $ | 1160 $ |
| Solo traveller | 1520 $ | 1745 $ |
Ultimate Luxury:
Cairo: Four Seasons -Marriott Mena House – Kempinski Nile Deluxe – Fairmont Nile Premium – Hyatt Regency
Luxor: Sofitel Winter Palace.
Nile cruises: Sanctuary Sun Boat – Oberoi Cruises – Movenpick Royal Cruises – Sonesta Cruises – Le Fayan – Ms Farah -MS Acamar
| | All year round | Christmas and Easter |
| --- | --- | --- |
| Price per person in dbl room | 1500 $ | 1750 $ |
| Solo traveller | 2220 $ | 2500 $ |
Tips and Advice for Travelers:
Dress modestly and wear comfortable shoes, as there will be a lot of walking and exploring.
Carry a hat, sunscreen, and a bottle of water to stay protected from the sun.
Respect local customs and traditions during your visits to religious sites.
Be cautious of your belongings and avoid displaying valuable items in public.
Follow the guidance of your tour guide for a safe and enjoyable experience.
Trip Notes:
This tour requires a moderate level of physical fitness due to the amount of walking and stairs involved.
The sequence of the itinerary may be subject to change based on operational requirements.
Customizations and additional services can be arranged upon request.
FAQs:
Q: How do I book this tour? A: Booking is quick and easy! Click the "Book Now" button, provide the necessary details, and receive instant confirmation.
Q: Can the pickup time be changed? A: Yes, we offer flexible pickup times to accommodate your travel schedule. Please inform us of your preferred pickup time when booking.
Q: Is this tour suitable for children? A: Yes, this tour is suitable for travelers of all ages. Children will have a fantastic time exploring the ancient wonders of Egypt.
Q: Are meals included in the tour? A: Breakfast is included throughout the tour. For other meals, our expert guides can recommend the best local restaurants or assist you in making dining arrangements.