Luxor airport Transfers, cheap transfer Luxor & transfer from Luxor airport
Luxor airport Transfers , cheap transfer Luxor & transfer from Luxor
Luxor Airport Transfers
Ramses Tours offer Luxor Airport transfers, Luxor airport shuttle to any destination you want. Our Luxor Airport transfers are offered 24/7 between Luxor Airport and the various destinations.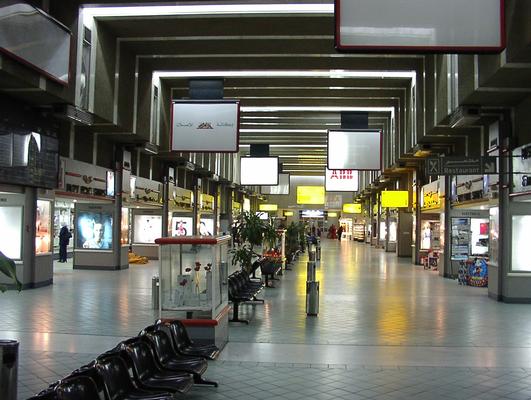 Luxor Airport transfers are not just Airport shuttle transfer service, we like to think that we are your friends, waiting for your at Luxor Airport and will help you with a comfortable transfer from Luxor Airport.
Our Luxor Airport representative will be waiting for you with a sign with your name on it. Once you meet him, he / she will be helping you with your luggage from the minute you arrive until you reach the vehicle and start your Luxor Airport transfer. Ramses Luxor Airport transfers are (door to door transportation) anywhere in Egypt with no limits for your group size.
With all our vehicles & buses equipped air conditioned & late-model, Ramses Tours ensures you a professional, efficient and flexible Luxor Airport transfer service. You can select private Luxor airport transfer or shared Luxor airport transfers for those who want budget Luxor Airport shuttle service.
With our Luxor airport transfers, we take the hassle off your holiday, Luxor airport can be frustrating, with Ramses airport transfer, we will make sure to make your time hassle free, transfer you from Luxor airport to your destination. Our Luxor airport transfers can be in private limousine, mini van or big coaches. No mater how many persons you are, Ramses tours will provide you with Luxor Airport transfer that is professional, efficient and at very good price.
Ramses tours offer airport meet & assist service from Luxor Airport to any destination you desire: transfer to El Gouna,
transfer to Makadi Bay, transfer to Safaga, transfer to El Qusier & Marsa Alam. All our transfers are on private basis and done with Air conditioned modern vehicles. With Airport representativesthat are very professionals and will make things
very smooth for you.
Transfer from Luxor airport to hotel in Luxor
? From (1-4) persons Per vehicle 45$ Per way
? From (5-8) persons Per vehicle 55$ Per way
? From (9-15) persons Per vehicle 90$ Per way
? From (16-35) persons Per vehicle 175$ Per way
Transfer from Luxor airport to Aswan
? From (1-4) persons Per vehicle 160$ Per way
? From (5-8) persons Per vehicle 190$ Per way
? From (9-15) persons Per vehicle 280$ Per way
? From (16-35) persons Per vehicle 490$ Per way
Transfer from Luxor to Hurghada
? From (1-4) persons Per vehicle 210$ Per way
? From (5-8) persons Per vehicle 250$ Per way
? From (9-15) persons Per vehicle 425$ Per way
? From (16-35) persons Per vehicle 625$ Per way
Transfer from Luxor to Marsa Alam
? From (1-4) persons Per vehicle 285$ Per way
? From (5-8) persons Per vehicle 300$ Per way
? From (9-15) persons Per vehicle 390$ Per way
? From (16-35) persons Per vehicle 625$ Per way
Inclusions:
* Meet & assist at Luxor International Airport upon arrival
* Transfer by a private air-conditioned vehicle
* English speaking representative at the airport
* Trolley for your Luggage at the airport
* Protecting the guest from being hassled at any point at the airport
Exclusions:
* Entry visa to Egypt (20$US per person including handling fees)