Aswan tours, Aswan day tours & Aswan sightseeing excursions
Page content
Aswan tours, things to do , Aswan sightseeing trips, accommodation, Nile cruises, excursions to nearby cities
Aswan tours, Aswan day tours & Aswan sightseeing trips
Ramses tours offers sightseeing tours where you will visit Aswan attractions and experience the authentic history. Our guided tours offers you a golden opportunity for shopping, our guides will give you all possible travel tips and advice about accommodation. We offers you several tours, whether Aswan by night , travel packages or? custom Trips.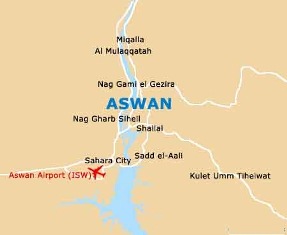 Aswan, Egypt's prettiest city nearby Luxor, so you can come make tour in Aswan after touring Luxor, Aswan has a sunny atmosphere perfect for tours all year round,? you can enjoy the Nile as it is at its most beautiful, with granite rocks, round pretty islands with so pretty palm groves and tropical plants. Its must to visit these amazing attractions, we organize? daily excursions to these attractions, you can also visit? its traditional market like market from middle ages colored spices, perfumes.
Aswan known as the southernmost city in Egypt, Aswan is a great place to start rediscovering the world?s greatest ancient civilization. Aswan Day Tours will take you to a number of interesting places in this great city. Aswan boasts of many natural wonders including the granite quarries, the quarry that provided most of the granite needs for the rest of Egypt.
Aswan day tours & Aswan day trips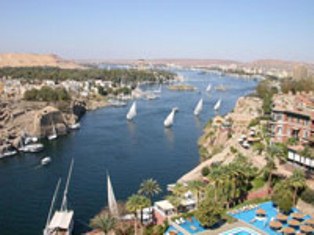 There are some truly extraordinary tourist attractions dotted around Aswan, ranging from classic Egyptian camel rides and cruises along the River Nile, to one of the world's biggest dams and man-made lakes, Lake Nasser. A good way to get to know Aswan is to take a stroll along the Cornich El Nile, while to learn more about the region's past and historical attractions.
Things to do in Aswan
Enjoy with Ramses tours a variety day tours in to visit its famous attractions ; unfinished obelisk, camel market, High dam trip, Old Cataract Hotel visit, elephantine island, Kitchener island day tour, Nubian islands , tomb of Akha khan trip, We offer also fun excursions like elephantine island tour and Aswan by night
Aswan Day Tours & Aswan Sightseeing tours
---
Aswan Airport Transfers
If you are arriving in Aswan, you need airport transfer from airport to your hotel, book your our Aswan Airport Transfers
Aswan Travel Packages
Browse through our most common travel packages :
---
Aswan shopping tours
Market tour
Traditional typical market for Spices, textiles, souvenirs, Nubian baskets, jewelry, and clothing
Sharia el Souk tour
Famous street market full of Spices, souvenirs, baskets, colorful textiles and clothing?s, carvings, and jewelry
Aswan Custom Tours
You can create custom trips and have your customized sightseeing excursion exactly as you have in mind. We are limited only by your imagination. Feel free to send us all the details or things you wished to do and our tour operators will provide you with? custom tour to match with your imagination. Aswan Custom Tours
Aswan Attractions & Aswan sightseeing tours
Temple of Philae
Nubian Museum
Botanical Garden
Sound and Light Show – Philae
Monastery of St. Simeon
Jazirat al Malik
Philae Island
Elephantine Island
Edfu Sound and Light Show
Nubian Village
Unfinished Obelisk
High Dam
Kitchner's Island
Mausoleum of Aga Khan
---
Aswan accommodation & hotels
You can enjoy your stay with us in Aswan during your tour in Nile River hotels. Ramses has a range of? hotels that you can choose whether down town or near attractions.
Restaurants in Aswan
There are several restaurants, that will make you experience the authentic life in Aswan
Most of the restaurants and cafes line up the corniche al Nil
Biti Pizza: Delicious Pizza
Al Masry Restaurant: Stuffed Pigeon
Koshary: Koshary Restaurant
Aswan Night Life
Several activities you can do at night like city tour with Corniche al-Nil Walk along the promenade . The view of the Nile at night with surrounding cafes and docked cruises is really a wonderful thing to see.? traditional market at night has a lot to offer also Sound & Light show can be in 2 places
Edfu Sound and Light Show.
Sound and Light Show – Philae.
Aswan Travel Tips
Egypt is a safe destination. Crime nearly does not exist.
Comfortable walking shoes, hat sunscreen are recommended.
Why should you book with Ramses tours
Aswan Tour Guide
With us you can pick your tour guide. check our tour guide list ( tour guides)
Safety in Aswan
Ramses tours provide you with helpful information about Safety in Egypt