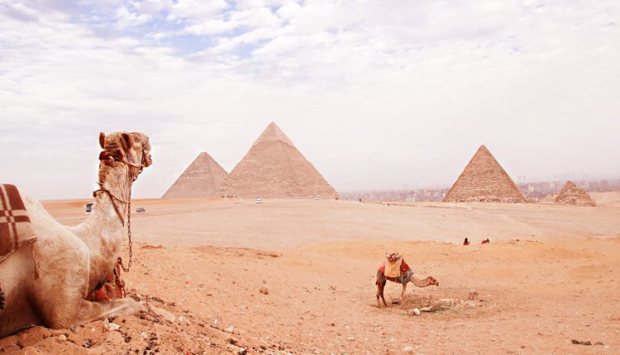 In the heart of Egypt's arid desert, against the backdrop of a timeless landscape, the Giza Pyramids rise with an air of mystique and grandeur. These ancient structures, built by the pharaohs of Egypt's Old Kingdom, have long captured the imagination of humanity. In this authoritative blog post, we embark on a journey to explore the awe-inspiring Giza Pyramids, unravelling their historical significance, architectural marvels, and enduring allure.
The Giza Pyramids: Monumental Testaments of Ancient Egypt
1. The Iconic Trio:
The Giza Plateau is home to three primary pyramids: the Great Pyramid of Khufu (also known as Cheops), the Pyramid of Khafre, and the Pyramid of Menkaure. The Great Pyramid is the largest and most renowned, standing as one of the Seven Wonders of the Ancient World.
2. Architectural Prowess:
The precision and scale of the Giza Pyramids are nothing short of astonishing. They were constructed with millions of massive limestone and granite blocks, each weighing several tons. The Great Pyramid, for instance, contains over 2 million blocks.
3. Ancient Engineering Feats:
The alignment of the pyramids with the cardinal points of the compass is remarkably accurate, showcasing the advanced astronomical and engineering knowledge of the ancient Egyptians.
The construction methods of the pyramids remain a subject of study and debate, with theories ranging from ramps to counterweight systems.
4. Historical Significance:
The Giza Pyramids were built as elaborate tombs for pharaohs and their accompanying funerary complexes. The Great Pyramid was constructed for Pharaoh Khufu and is believed to have been completed around 2560 BC.
5. The Great Pyramid's Enigma:
The Great Pyramid stands as a symbol of human ambition and achievement. It remained the tallest man-made structure in the world for over 3,800 years, until the construction of the Lincoln Cathedral in England in the 14th century.
Exploring the Giza Plateau: A Timeless Journey
1. The Great Pyramid of Khufu:
The Great Pyramid, rising to a height of approximately 481 feet (147 meters), invites visitors to explore its interior chambers. You can venture inside to witness the King's Chamber, the Queen's Chamber, and the Grand Gallery.
2. The Pyramid of Khafre:
The Pyramid of Khafre, the second-largest at Giza, still retains some of its original casing stones at the top. Nearby stands the iconic Great Sphinx, a mysterious guardian carved from a single piece of limestone.
3. The Pyramid of Menkaure:
The Pyramid of Menkaure is the smallest of the trio and features a distinctive step-like design. Its casing stones, made of red granite, remain partially intact.
4. The Solar Boat Museum:
Adjacent to the Great Pyramid, the Solar Boat Museum houses the reconstructed Khufu Ship, a remarkable wooden vessel that was buried near the pyramid and discovered in 1954.
Other Tours You Might Like
4 Days Cairo & Alexandria Egypt Tour Package
Discover the highlights of Egypt's history and culture with our 4-day Cairo & Alexandria tour package. Immerse yourself in the vibrant streets of Cairo, visit iconic landmarks such as the Pyramids of Giza, and explore the coastal beauty of Alexandria. Book Now
4 Days Cairo & Luxor Egypt Tour Package
Immerse yourself in the captivating history of Egypt with our 4-day Cairo & Luxor tour package. Explore the iconic landmarks of Cairo, including the Pyramids of Giza and the Egyptian Museum, and journey to the majestic city of Luxor to witness the breathtaking temples and tombs of ancient pharaohs. Book Now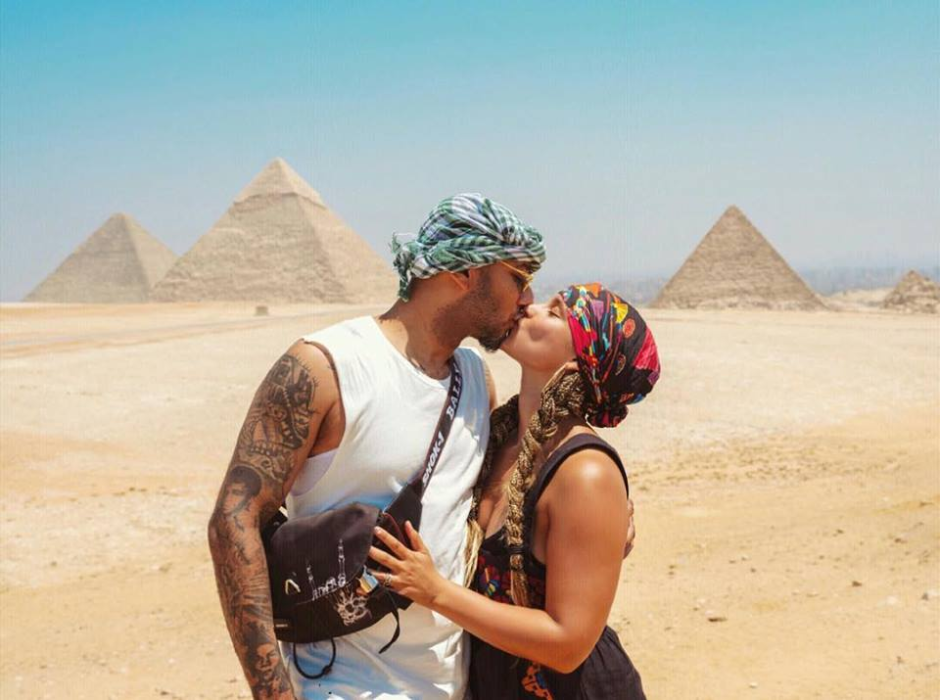 6 Days Cairo & Nile Cruise Egypt Tour Package
Experience the best of Egypt's history, culture, and natural beauty with our 6-day Cairo & Nile Cruise tour package. Discover the iconic landmarks of Cairo, including the Pyramids of Giza and the Egyptian Museum, and embark on a luxurious Nile River cruise, sailing through ancient sites and charming villages. Book Now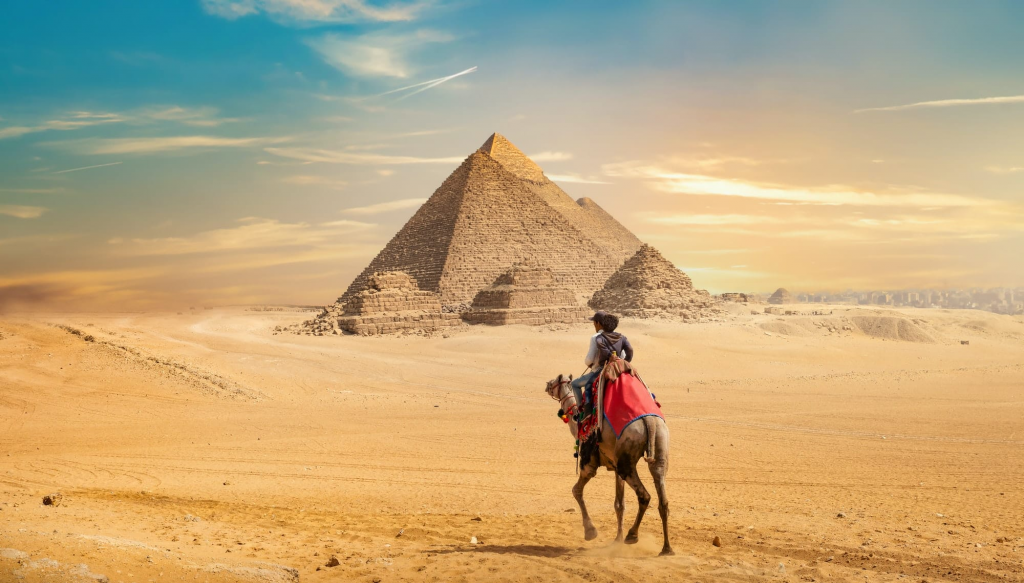 Queen Nefertari Tomb & Pyramids' Egypt Tour Package
Discover the treasures of ancient Egypt with our Queen Nefertari Tomb & Pyramids Egypt Tour Package. This meticulously designed itinerary will take you on a captivating expedition, allowing you to explore the legendary Queen Nefertari Tomb and experience the awe-inspiring Pyramids of Giza. Book Now
7 Days Cairo & Nile Cruise Egypt Tour Package
Experience the ultimate Egyptian adventure with our 7-day Cairo & Nile Cruise Tour Package. Immerse yourself in the captivating history and timeless beauty of Egypt as you explore the iconic landmarks of Cairo and sail along the majestic Nile River. Book Now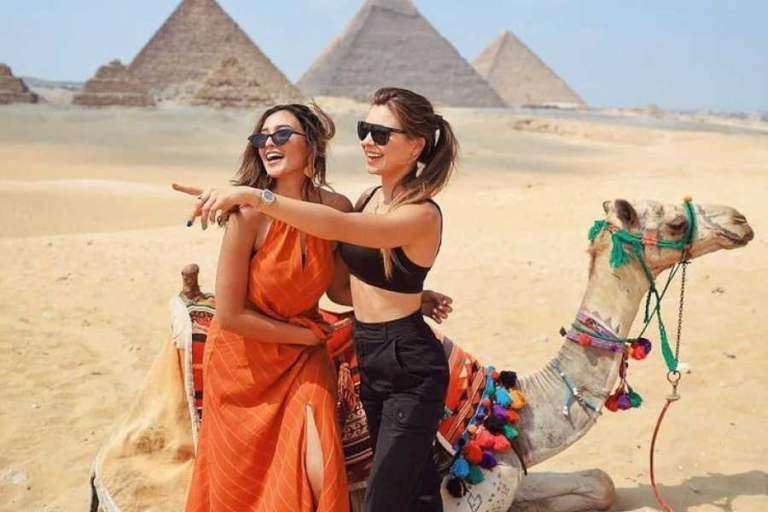 8 Days Cairo, Alexandria & Nile Cruise Egypt Tour Package by Flight
Immerse yourself in the mesmerizing beauty of Egypt with our 8-day Cairo, Alexandria & Nile Cruise Tour Package by Flight. This carefully curated itinerary combines the rich history of Cairo, the coastal charm of Alexandria, and the enchanting experience of a Nile River cruise. Book Now
Queen Nefertari Tomb & Great Pyramids Egypt Tour Package
Embark on a remarkable adventure through Egypt's ancient wonders with our Queen Nefertari Tomb & Great Pyramids Tour Package. Immerse yourself in the captivating history and awe-inspiring beauty of Queen Nefertari's tomb and the Great Pyramids. Book Now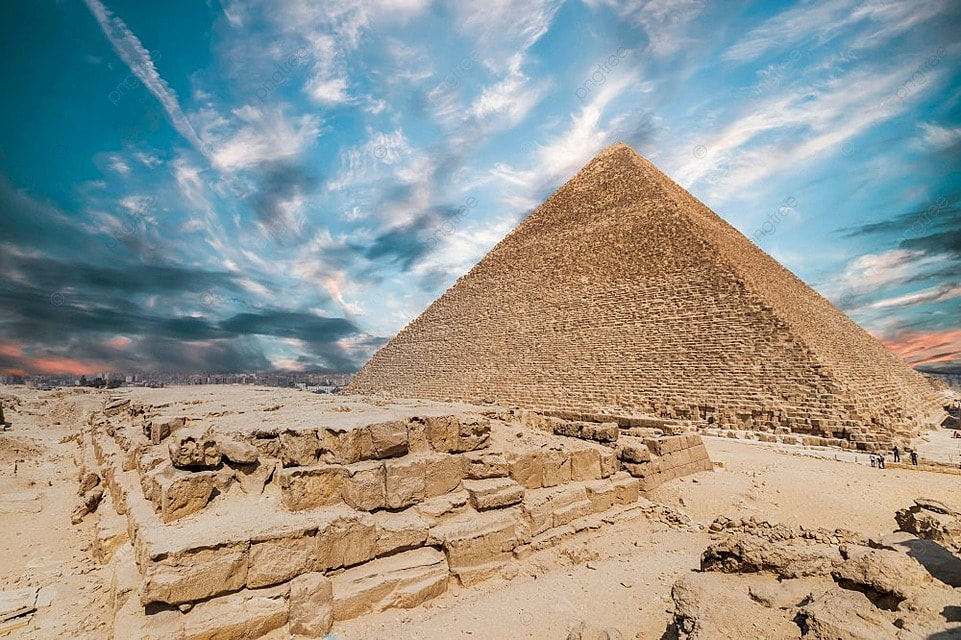 8 Days Cairo, Luxor, Aswan & Abu Simbel Egypt Tour Package
Unveil the captivating wonders of Egypt on our 8-day Cairo, Luxor, Aswan & Abu Simbel Tour Package. From the bustling streets of Cairo to the serene landscapes of Luxor and Aswan, this extraordinary itinerary will immerse you in the timeless splendors of ancient Egypt. Book Now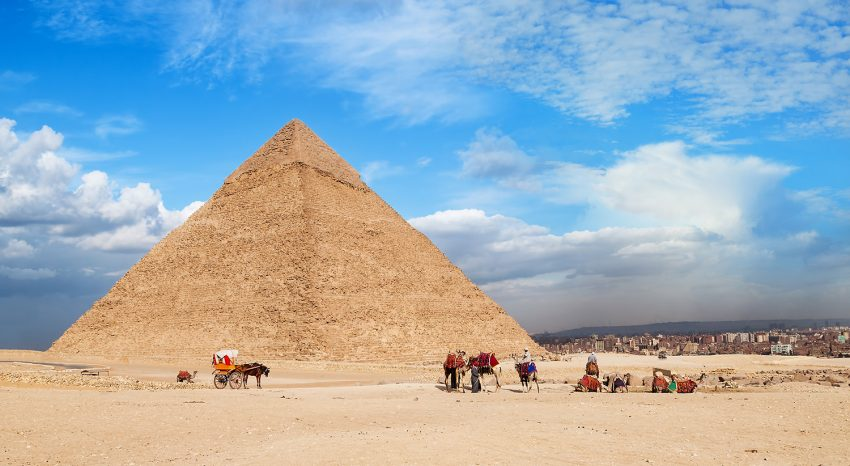 Discover Pharaohs'Egypt Tour Package
Embark on an extraordinary journey through the land of the Pharaohs with our Discover Pharaohs' Egypt Tour Package. Immerse yourself in the captivating history, magnificent monuments, and awe-inspiring landscapes that have fascinated travelers for centuries. Book Now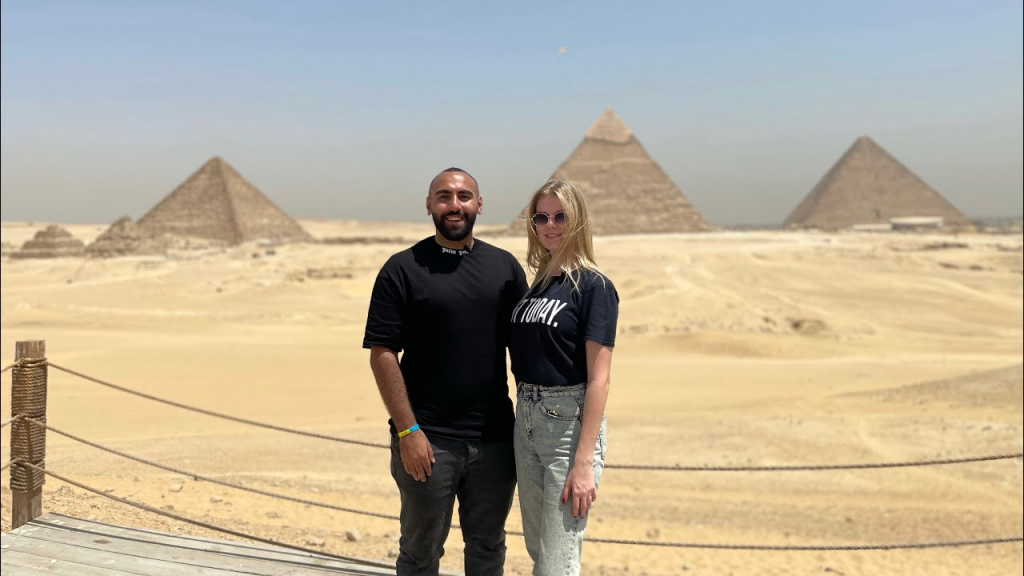 9 Days Cairo, Alexandria & Nile Cruise Egypt Tour Package by Flight
Uncover the wonders of Egypt's ancient treasures with our 9-day Cairo, Alexandria & Nile Cruise Tour Package by Flight. Immerse yourself in the captivating history of Cairo, indulge in the coastal beauty of Alexandria, and embark on a magical Nile River cruise. Book Now
10 Days Cairo, Nile Cruise & Alexandria Egypt Tour Package
Experience the best of Egypt's rich history and cultural heritage with our 10-day Cairo, Nile Cruise & Alexandria Tour Package. From the bustling streets of Cairo to the serene landscapes of the Nile River and the coastal charm of Alexandria, this comprehensive itinerary offers a captivating journey through Egypt's timeless splendors. Book Now
Pharaohs Adventure 10 Days Egypt Tour Package
Discover the wonders of ancient Egypt as you explore magnificent temples, awe-inspiring pyramids, and rich cultural treasures. This meticulously designed itinerary promises an unforgettable journey through time, offering a deep immersion into Egypt's fascinating history, vibrant culture, and breathtaking landscapes. Book Now
12 Days Cairo, Alexandria & Nile Cruise Egypt Tour Package
Embark on an extraordinary Egyptian odyssey with our 12-day Cairo, Alexandria & Nile Cruise Tour Package. Immerse yourself in the timeless beauty and ancient wonders of Egypt as you explore the bustling streets of Cairo, discover the coastal charm of Alexandria, and cruise along the majestic Nile River. Book Now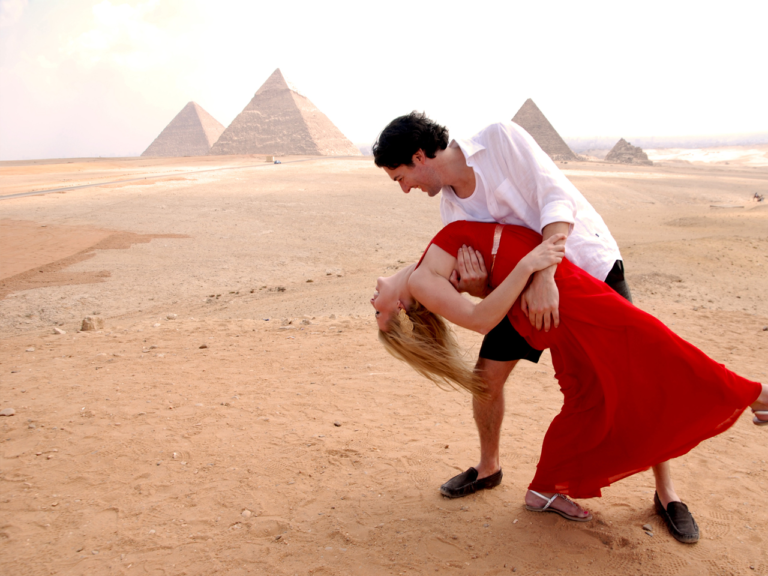 12 Days Classic Egypt Tour Package
From the majestic pyramids of Giza to the serene temples of Luxor and the bustling streets of Cairo, this meticulously crafted itinerary offers a comprehensive journey through the heart of Egypt's classic treasures. Book Now
14 Days Cairo, Alexandria & Nile Cruise Egypt Tour Package
Embark on a remarkable 14-day Egypt odyssey with our Cairo, Alexandria & Nile Cruise Tour Package. Immerse yourself in the captivating history, breathtaking landscapes, and vibrant culture of Egypt as you explore the iconic cities of Cairo and Alexandria, and embark on a luxurious Nile River cruise. Book Now