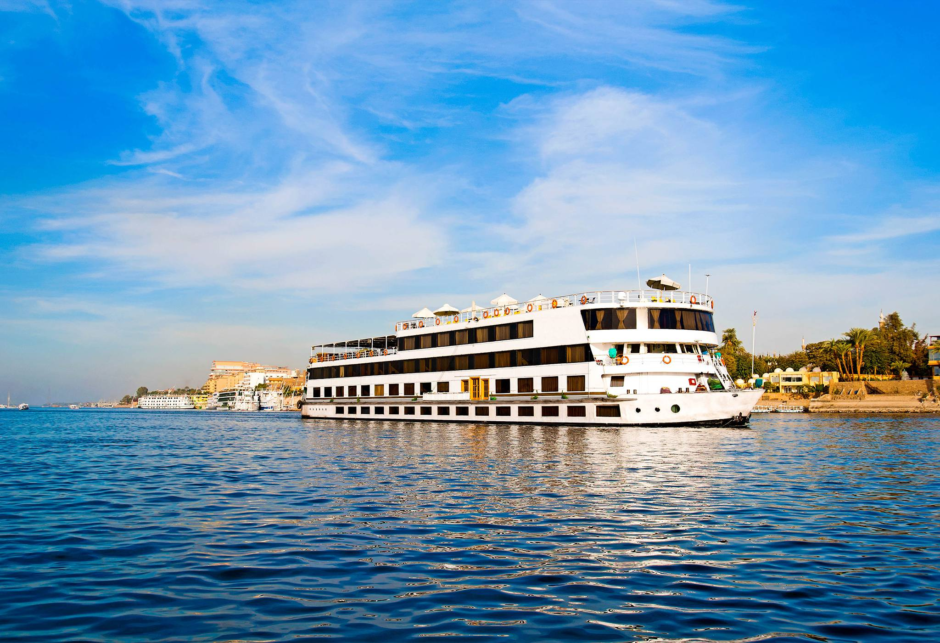 Imagine drifting along the tranquil waters of the Nile River, surrounded by breathtaking landscapes and ancient wonders that have stood the test of time. A Nile River cruise in Egypt offers travelers a unique opportunity to explore the cradle of civilization, where history, culture, and natural beauty converge. In this authoritative blog post, we embark on a virtual journey down the Nile, uncovering the magic of this iconic experience.
A Luxurious Journey Through History
A Nile River cruise is not merely a vacation; it's an immersion into the heart of Egypt's history. As you board your cruise ship or traditional dahabiya, you're stepping into a world where the past meets the present. Here's why a Nile River cruise is an experience like no other:
1. Unrivaled Convenience:
Cruises offer a seamless way to explore Egypt's most iconic historical sites, from the grand temples of Luxor to the magnificent wonders of Aswan. No need to worry about logistics; your floating hotel takes care of the details.
2. Timeless Beauty:
The scenery along the Nile is a living postcard of lush greenery, palm-fringed riverbanks, and serene villages. It's a picturesque backdrop for your journey.
3. Luxurious Comfort:
Nile cruise ships and dahabiyas provide a blend of modern comfort and classic charm. Spacious cabins, elegant dining, and panoramic views from the sundeck ensure a comfortable voyage.
4. Expert Guided Tours:
Knowledgeable guides accompany shore excursions, revealing the secrets of ancient Egypt. You'll explore temples, tombs, and monuments that have captivated imaginations for millennia.
5. Unique Experiences:
Don't miss the opportunity to take a hot air balloon ride over Luxor at sunrise, providing a bird's-eye view of the temples and the Nile's winding course.
The Classic Itinerary: Luxor to Aswan
Most Nile River cruises follow the classic itinerary from Luxor to Aswan (or vice versa), where the riverbanks are adorned with some of Egypt's most renowned treasures:
1. Luxor: The World's Greatest Open-Air Museum
Start your journey in Luxor, often referred to as the "World's Greatest Open-Air Museum." Explore the Karnak Temple, the Luxor Temple, and the fascinating Valley of the Kings, home to the tombs of pharaohs like Tutankhamun.
2. Edfu: The Temple of Horus
As you sail downstream, you'll reach Edfu, where you can explore the remarkably well-preserved Edfu Temple, dedicated to the falcon god Horus.
3. Kom Ombo: The Dual Temple
The dual temple of Kom Ombo stands as a testament to the complex world of Egyptian deities. Dedicated to Sobek the crocodile god and Horus the falcon god, it's a unique archaeological site.
4. Aswan: The Philae Temple and High Dam
Your journey culminates in Aswan, where you can marvel at the Philae Temple, perched on an island in the Nile, and visit the iconic Aswan High Dam, a modern engineering feat.
Other Tours You Might Like
4 Days Cairo & Alexandria Egypt Tour Package
Discover the highlights of Egypt's history and culture with our 4-day Cairo & Alexandria tour package. Immerse yourself in the vibrant streets of Cairo, visit iconic landmarks such as the Pyramids of Giza, and explore the coastal beauty of Alexandria. Book Now
4 Days Cairo & Luxor Egypt Tour Package
Immerse yourself in the captivating history of Egypt with our 4-day Cairo & Luxor tour package. Explore the iconic landmarks of Cairo, including the Pyramids of Giza and the Egyptian Museum, and journey to the majestic city of Luxor to witness the breathtaking temples and tombs of ancient pharaohs. Book Now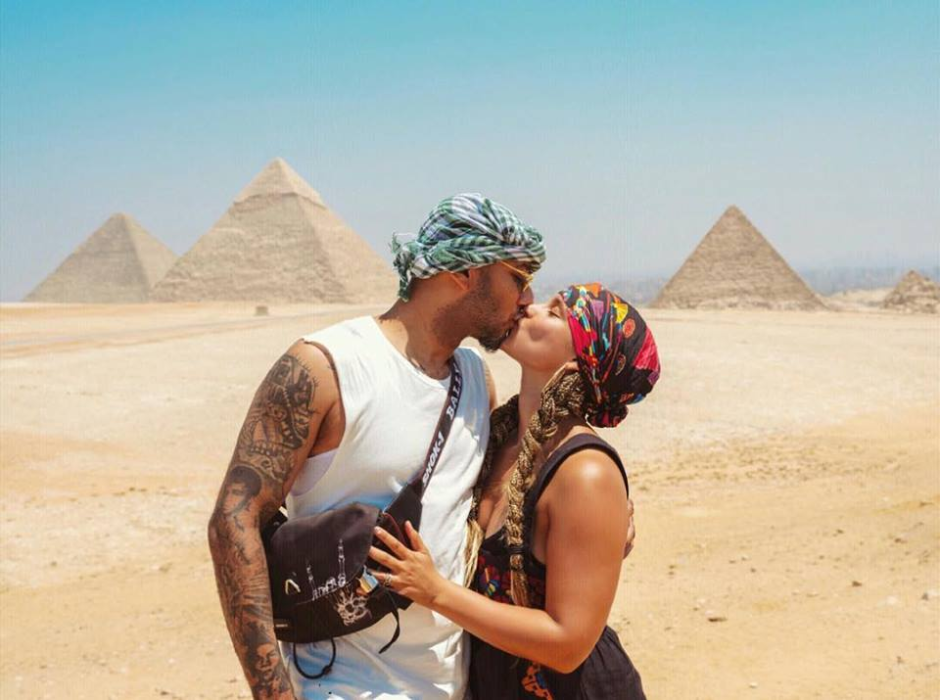 6 Days Cairo & Nile Cruise Egypt Tour Package
Experience the best of Egypt's history, culture, and natural beauty with our 6-day Cairo & Nile Cruise tour package. Discover the iconic landmarks of Cairo, including the Pyramids of Giza and the Egyptian Museum, and embark on a luxurious Nile River cruise, sailing through ancient sites and charming villages. Book Now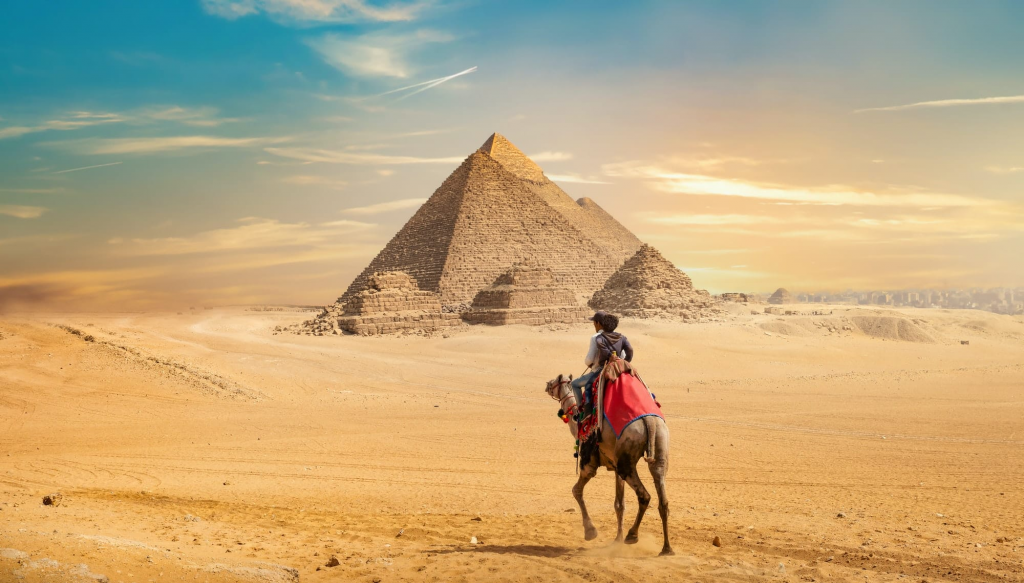 Queen Nefertari Tomb & Pyramids' Egypt Tour Package
Discover the treasures of ancient Egypt with our Queen Nefertari Tomb & Pyramids Egypt Tour Package. This meticulously designed itinerary will take you on a captivating expedition, allowing you to explore the legendary Queen Nefertari Tomb and experience the awe-inspiring Pyramids of Giza. Book Now
7 Days Cairo & Nile Cruise Egypt Tour Package
Experience the ultimate Egyptian adventure with our 7-day Cairo & Nile Cruise Tour Package. Immerse yourself in the captivating history and timeless beauty of Egypt as you explore the iconic landmarks of Cairo and sail along the majestic Nile River. Book Now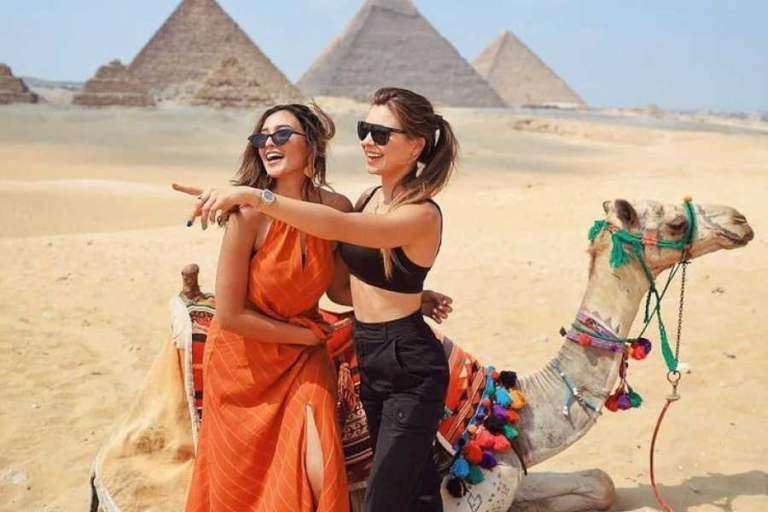 8 Days Cairo, Alexandria & Nile Cruise Egypt Tour Package by Flight
Immerse yourself in the mesmerizing beauty of Egypt with our 8-day Cairo, Alexandria & Nile Cruise Tour Package by Flight. This carefully curated itinerary combines the rich history of Cairo, the coastal charm of Alexandria, and the enchanting experience of a Nile River cruise. Book Now
Queen Nefertari Tomb & Great Pyramids Egypt Tour Package
Embark on a remarkable adventure through Egypt's ancient wonders with our Queen Nefertari Tomb & Great Pyramids Tour Package. Immerse yourself in the captivating history and awe-inspiring beauty of Queen Nefertari's tomb and the Great Pyramids. Book Now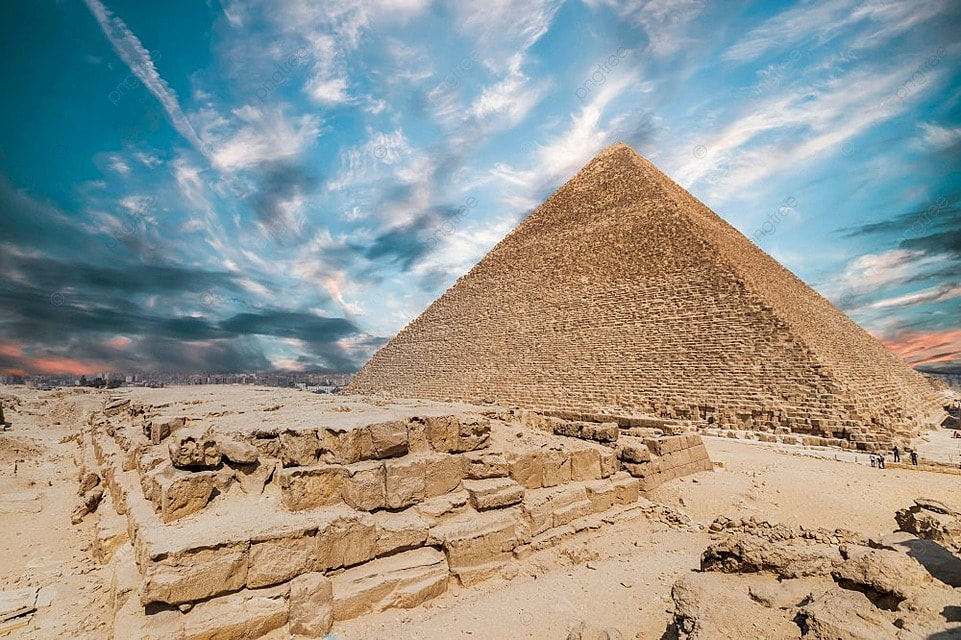 8 Days Cairo, Luxor, Aswan & Abu Simbel Egypt Tour Package
Unveil the captivating wonders of Egypt on our 8-day Cairo, Luxor, Aswan & Abu Simbel Tour Package. From the bustling streets of Cairo to the serene landscapes of Luxor and Aswan, this extraordinary itinerary will immerse you in the timeless splendors of ancient Egypt. Book Now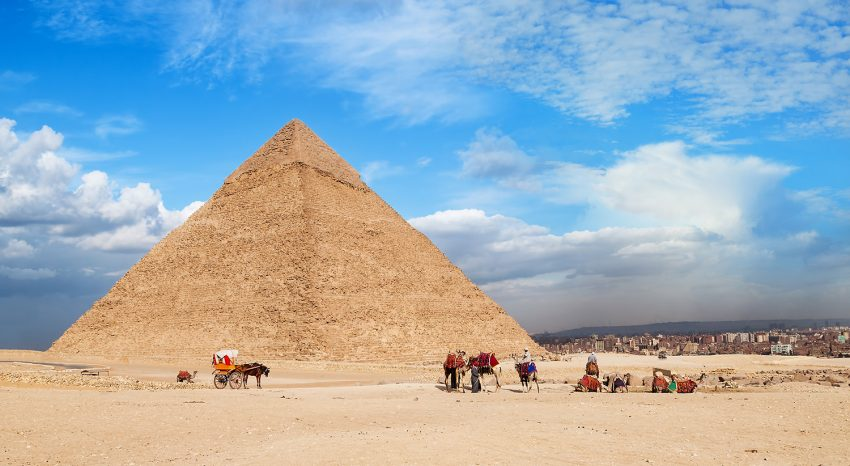 Discover Pharaohs'Egypt Tour Package
Embark on an extraordinary journey through the land of the Pharaohs with our Discover Pharaohs' Egypt Tour Package. Immerse yourself in the captivating history, magnificent monuments, and awe-inspiring landscapes that have fascinated travelers for centuries. Book Now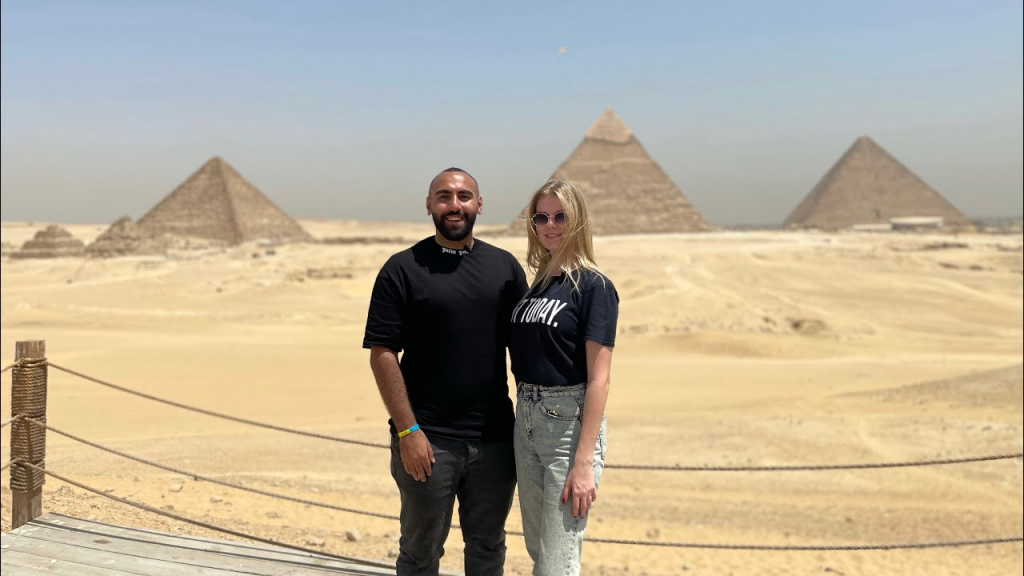 9 Days Cairo, Alexandria & Nile Cruise Egypt Tour Package by Flight
Uncover the wonders of Egypt's ancient treasures with our 9-day Cairo, Alexandria & Nile Cruise Tour Package by Flight. Immerse yourself in the captivating history of Cairo, indulge in the coastal beauty of Alexandria, and embark on a magical Nile River cruise. Book Now
10 Days Cairo, Nile Cruise & Alexandria Egypt Tour Package
Experience the best of Egypt's rich history and cultural heritage with our 10-day Cairo, Nile Cruise & Alexandria Tour Package. From the bustling streets of Cairo to the serene landscapes of the Nile River and the coastal charm of Alexandria, this comprehensive itinerary offers a captivating journey through Egypt's timeless splendors. Book Now
Pharaohs Adventure 10 Days Egypt Tour Package
Discover the wonders of ancient Egypt as you explore magnificent temples, awe-inspiring pyramids, and rich cultural treasures. This meticulously designed itinerary promises an unforgettable journey through time, offering a deep immersion into Egypt's fascinating history, vibrant culture, and breathtaking landscapes. Book Now
12 Days Cairo, Alexandria & Nile Cruise Egypt Tour Package
Embark on an extraordinary Egyptian odyssey with our 12-day Cairo, Alexandria & Nile Cruise Tour Package. Immerse yourself in the timeless beauty and ancient wonders of Egypt as you explore the bustling streets of Cairo, discover the coastal charm of Alexandria, and cruise along the majestic Nile River. Book Now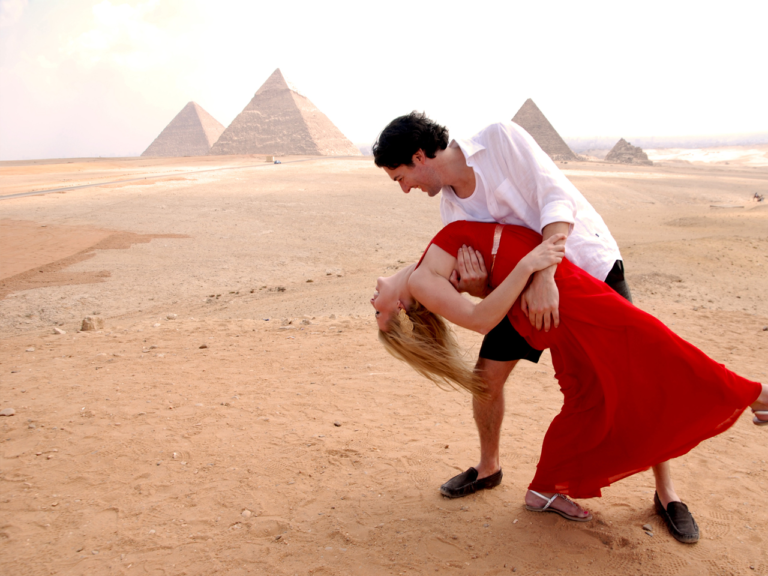 12 Days Classic Egypt Tour Package
From the majestic pyramids of Giza to the serene temples of Luxor and the bustling streets of Cairo, this meticulously crafted itinerary offers a comprehensive journey through the heart of Egypt's classic treasures. Book Now
14 Days Cairo, Alexandria & Nile Cruise Egypt Tour Package
Embark on a remarkable 14-day Egypt odyssey with our Cairo, Alexandria & Nile Cruise Tour Package. Immerse yourself in the captivating history, breathtaking landscapes, and vibrant culture of Egypt as you explore the iconic cities of Cairo and Alexandria, and embark on a luxurious Nile River cruise. Book Now