Egypt Custom Tours & Egypt Tailor Made Tours
Welcome to Ramses Tours, your go-to source for custom Egypt tours! Our Egypt Tailor Made Tours are designed to provide you with a personalized and unique travel experience that suits your interests, budget, and schedule.
We understand that every traveler is different and has specific needs and preferences when it comes to planning a trip. That's why our Tailor Made Tours allow you to choose from a variety of options to create your ideal Egypt itinerary.
You can start by selecting one of our pre-designed tour packages or create your own custom tour. Our team of travel experts is always available to help you design your dream itinerary based on your interests, budget, and timeline.
Create Your Own Egypt Tailor Made Tour
6 Days – 5 Nights Egypt Tailor Made Tours
7 Days – 6 Nights Egypt Tailor Made Tours
8 Days – 7 Nights Egypt Tailor Made Tours
9 Days – 8 Nights Egypt Tailor Made Tours
10 Days – 9 Nights Egypt Tailor Made Tours
14 Days – 13 Nights Egypt Tailor Made Tours
20 Days – 19 Nights Egypt Tailor Made Tours
With our Tailor Made Tours, you can explore the most iconic attractions in Egypt, such as the Pyramids of Giza, the Sphinx, and the Egyptian Museum in Cairo, the temples of Luxor and Karnak, the Valley of the Kings, and the majestic Nile River.
But we also offer unique experiences that are off the beaten path, such as a desert safari, a hot air balloon ride, a felucca ride on the Nile, and a visit to a local market or a traditional village.
At Ramses Tours, we are committed to providing you with the highest quality of service and ensuring that your Egypt adventure is unforgettable. Contact us today to start planning your Egypt TailorMade Tour!
Email: info@ramsestours.com
Experience the splendor of Egypt on a private Egypt customized tour with Ramses Tours. Create your perfect Egypt Custom Tour or holiday! Ramses Tours realize that People are different. What someone likes or adores, might not be as attractive to another.
You can first check our tour packages here : Egypt Tour Packages if you dont find what you are looking for then you can just send an email : Info@ramsestours.com with all details, we will start customizing your tour.
We are aware of individualism and believe that Egypt should be explored and enjoyed according to one?s taste. That is why Ramses Tours has a dedicated team specialized in Egypt Custom Tours, customizing Egypt tours & tailor made Egypt holidays. Whatever your individual requirements may be, you can be assured that we are expert at designing a personal Egypt itinerary, tailor-made Egypt tours specifically to your needs.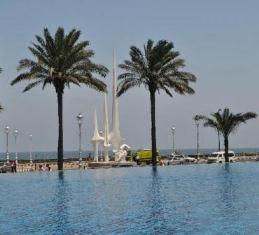 Start Customizing Now Click here !
Your Egypt Custom Tour itinerary will be tailored around the time you have available to travel, your sightseeing interests, your preferred type of accommodation, meals you wish to included and most importantly your budget for your Egypt Custom Tour. We will recommend you and guide you with Egypt tours must-sees.
Email: info@ramsestours.com
To start customizing your package

Contact Us Here
Egypt Custom Tour planning
Our tour operators & Nile cruise custom tour design team will work with you to create a truly magical Egyptian custom tour experience based on your wish and according to your budget. We have a great selection of Egypt private tour itineraries, which even includes Egypt & Jordan. Use these itineraries as guideline for your Egypt Custom Tours, send us the program you want to have as backbone plus you wishes and we will design your Tour that you have in your dream, exclusively for you. We are limited only by your imagination, so let your imagination go as far as you can, Ramses tours will do it for you and provide you wish Your Egypt Custom Tours your way, Your Egypt customized tour.
Common tours you can use as Skeleton for your Egypt Custom Tours
Egypt Tour Packages Use it to create your Egypt custom tour

* We highly appreciate that you provide us as much information as possible about your Egypt custom tour, thus we could respond quicker with a better-arranged itinerary that meet your distinct request.